We specialize in products developed for PGA golf training areas, which includes professional and backyard nylon putting greens...
EZ Pro Putt II (66NGE)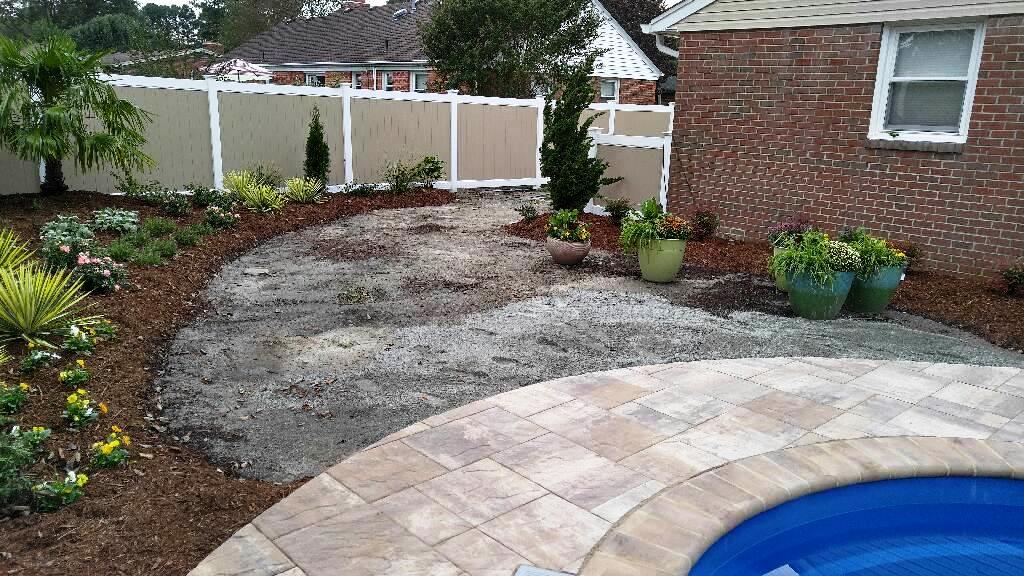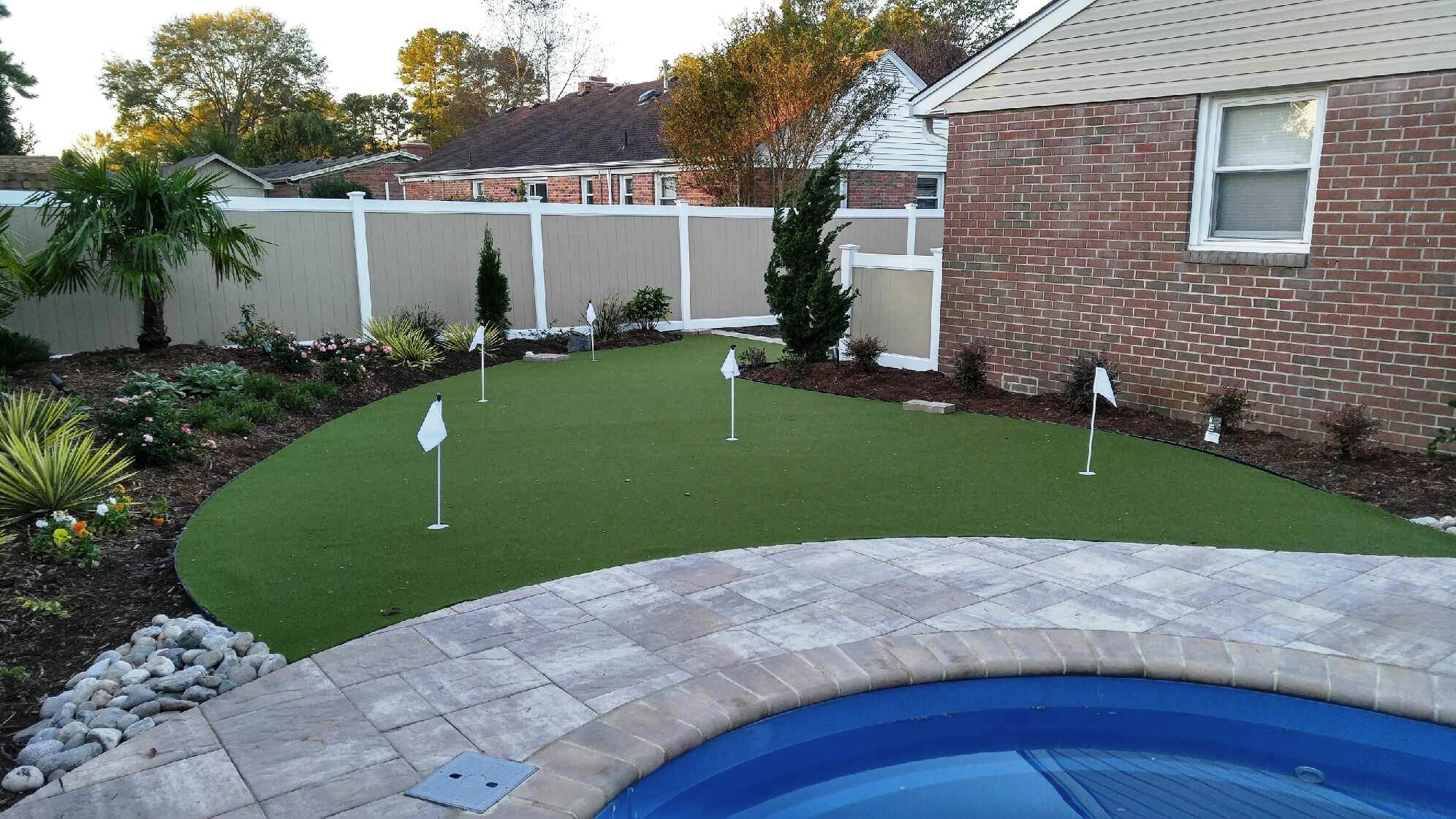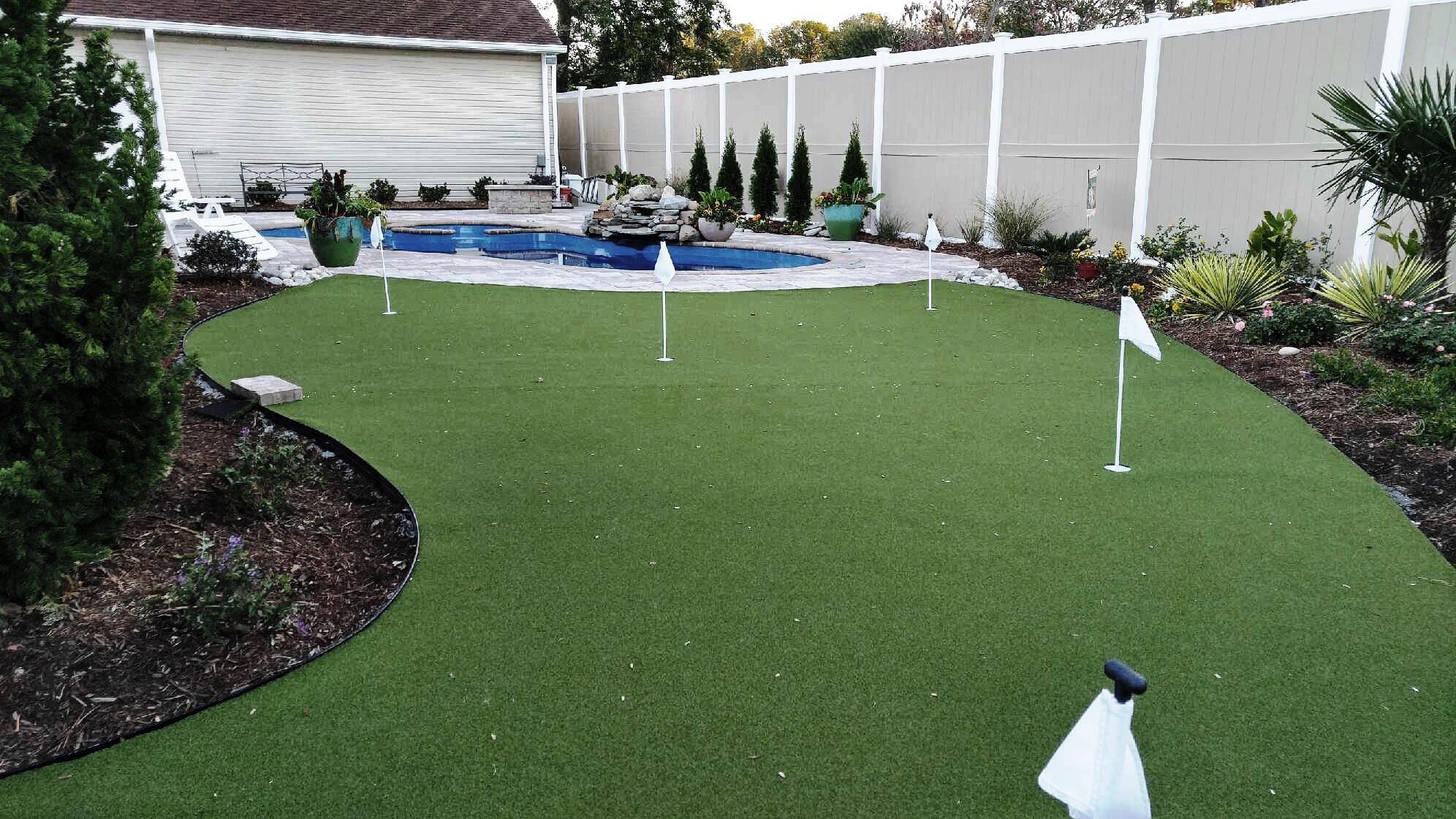 Turf Avenue's nylon putting green product line offers a wide variety of products to meet your budget and/or your needs. Nylon has its benefits and performs quite well for the needs of the average golfer.
We have nylon products that can be glued down to concrete and wood subfloor base.
We also have developed a RiNo back product that can be free laid that needs little to no glue.
Nylon BentGrass 1 (61NPU)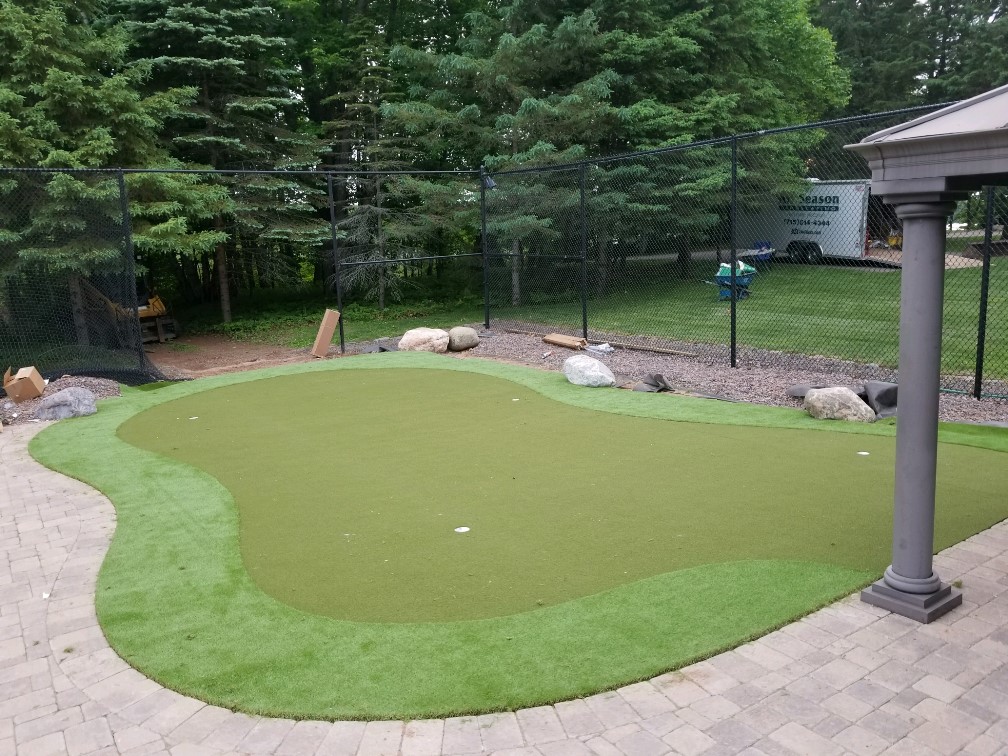 In conjunction with those product lines we also offer a few nylon putting green products that have the ability to accept a light to medium sand infill which will reduce ball bounce on short chips, bump-and-runs.
Contact the Turf Avenue office for more details on which of our product will fit your needs best.
Some will tell you that nylon is better than polypropylene and then some others will tell you polypropylene is better than nylon putting greens. With years of experience we have found that there is a need for both. We have developed quality products in both lines to meet a wide variety of needs. So it is important that you do your due diligence and make "your decision" based off of what works better for you and your family's needs.

We assure our customers that we have done our due diligence by researching the yarns we use, the manufacturing facility and machinery choice. A wide variety of our putting green surfaces are ran on a high tech offset stitch machine. This process assures our customers the highest quality of surface available on the market today.
Several putting green turf suppliers do not have the relationships that we have built in Dalton Georgia, so they are limited to what certain manufacturers generically make for the industry. We have built relationships not only with our manufacturers, but we have more importantly built them with our customers and it shows with over 10 years of quality products to the golf industry.
Here are three of best performers in Nylon Putting Green surfaces...
10% OFF SALE PRICE
(1) 1/2" Nylon Putting Green (Short Chips)

(2) 1/2" Nylon Putting Green w/ RiNo backing (Short Chips)

(3) 3/4" Nylon Putting Green (Medium Shots)

Once again we invite you to contact us so our team can help you in ways that others will not.
Please Call With Any Questions That You Might Have (573)475-9547
EZ Pro Putt II (66NGE)

Note: Turf Avenue is a division of Artificial Turf and Putting Greens