We no longer supply Nylon putting green surface for the following reasons:
Because LifeLike Turf supplies high end putting green surfaces for all climates we have to consider the pros and cons of the actual fibers that make up the putting green surface. Yes it's true we have supplied nylon putting green surfaces for several years now. But as we look back at the true longevity and potential hassle of maintaining all the putting green and turf products that we offer.

We have chosen to no longer provide a product that we do not feel comfortable standing behind. The fact is all nylon fibers will absorb more moisture than any of the polypropylene or polyethylene fibers that are currently being produced today. Moisture absorption into the actual fibers results in freeze and thaw damage, potential mold and mildew issues and last but not least, the nylon fibers on the market today will hold odors until they are cleaned thoroughly..

On the other hand, polypropylene stands head and shoulders over nylon when it comes to maintenance and breakdown of the actual fibers. As you probably know - most bumpers, dashboards, door panels and many other parts of our automobiles stand the test of time because the UV protected polypropylenes that they are made out of.

We in the turf industry have been successfully building yarns that are a hundred percent virgin UV protected polypropylene's and polyethylene's. These fibers have better flexibility, impact resistant and practically no moisture absorption.

These are the facts and I hope you understand why Lifelike Turf has chosen to focus in on the best possible performance and longevity product for all our growing dealer network and do-it-yourself business. So if you have any questions feel free to contact one of our professional staff and they will be more than happy to spend the time discussing your project and the best possible product for your backyard or commercial facility.



DBL Eagle Putting Green (DEP44)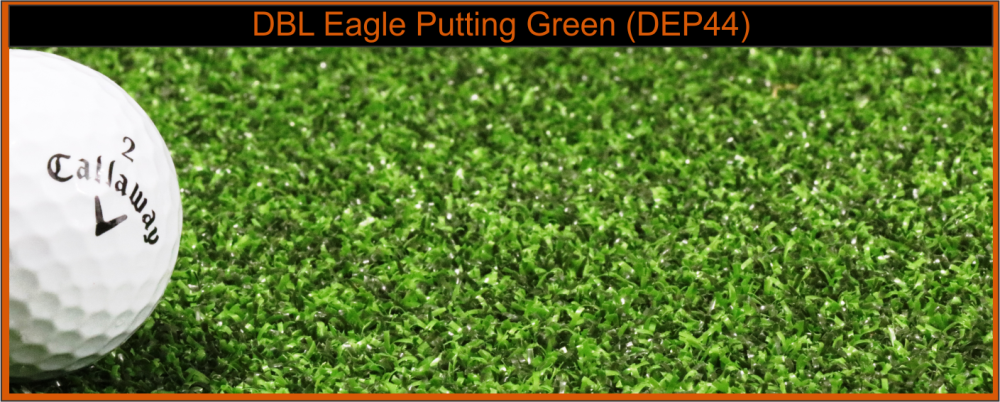 | | | |
| --- | --- | --- |
| SALE | | |
Eagle II Putting Green (EGP60)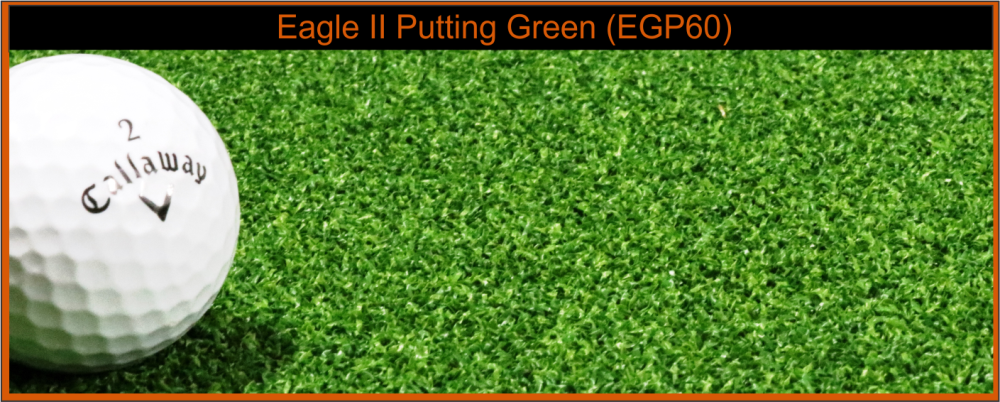 | | | |
| --- | --- | --- |
| SALE | | |
Eagle P
utting Green (EGP
46)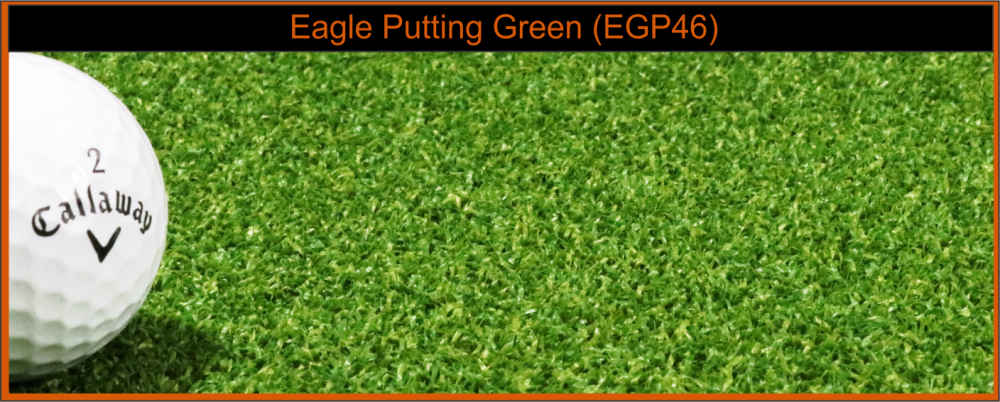 SALE
$2.80
Sq.Ft.
Total Sale Over $700.00
$2.64
Sq.Ft.
Total Sale Over $1,500.00
$2.47
Sq.Ft.
Total Sale Over $2,500.00
We assure our customers that we have done our due diligence by researching the yarns we use, the manufacturing facility and machinery choice. A wide variety of our putting green surfaces are ran on a high tech offset stitch machine. This process assures our customers the highest quality of surface available on the market today.
Several putting green turf suppliers do not have the relationships that we have built in Dalton Georgia, so they are limited to what certain manufacturers generically make for the industry. We have built relationships not only with our manufacturers, but we have more importantly built them with our customers and it shows with over 10 years of quality products to the golf industry.
Once again we invite you to contact us so our team can help you in ways that others will not.
Please Call With Any Questions That You Might Have (573)475-9547
EZ Pro Putt II (66NGE)