Your personal backyard and PGA training center putting green needs is our priority one.
LifeLike Turf is committed daily to meet realistic needs and develop products that actually helps the needs and not hinders the results you are looking to achieve. Example, helping you with better confidence in your overall putting game,improve your short game strokes by way of improvingresults in your chips and bump and runs on or around the greens.
Eagle II (EGP60) Backyard practice green


Eagle EZ Putting Green Kits will save you $600 - $1,800
over others and we back that up with our;
BEST DELIVERED PRICE GUARANTEED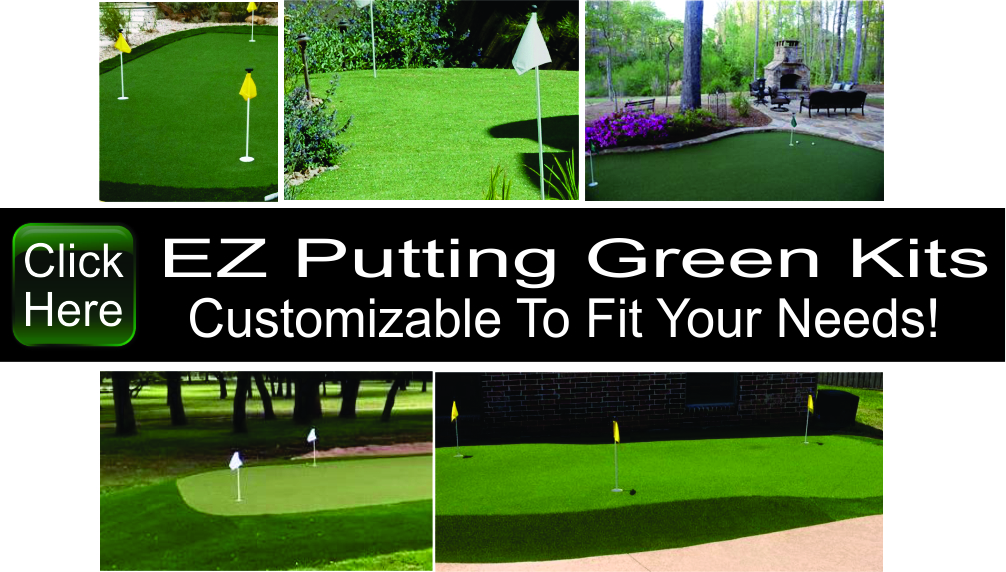 Determining your overall needs and budget for your backyard putting green
Call today and see how our team can help you take strokes off your game by practicing in your own backyard. (573)475-8311
DBL Eagle (DEP44) Clubhouse practice green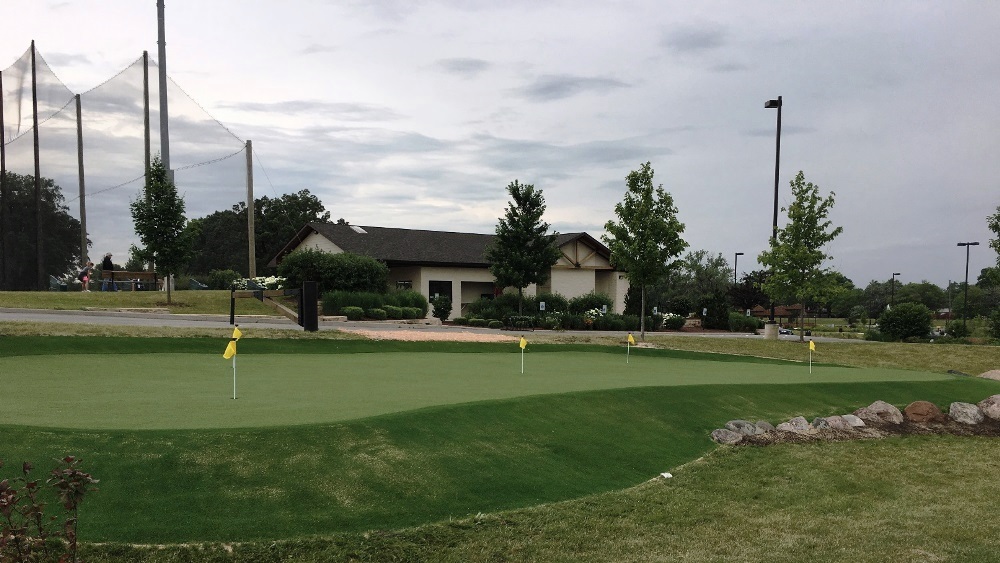 Installation friendly DBL Eagle chip, bump and run putting greens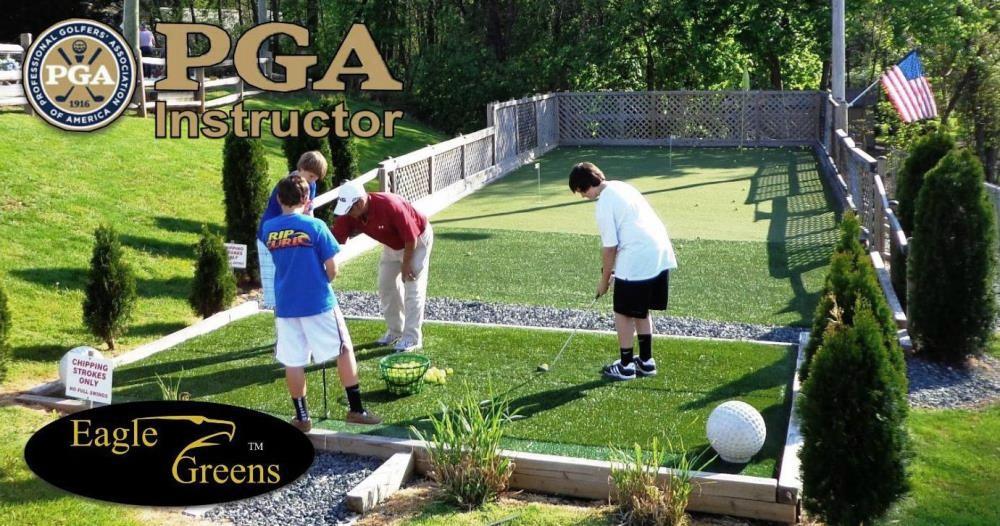 We have been working with professionals and amateur golfers for well over a decade to improve our practice putting green surfaces. For the beginning we have diligently been working on improving our chip, bump and run capabilities. Today we are using our third-generation custom pre-bent non-directional polypropylene grass blade. This multicolored realistic grass blade gives our Eagle Greens the characteristics of a true BentGrass golf course putting green surface.

Call today for any questions that you might have (573)475-9547
CLICK HERE: To read about the Eagle practice putting green project at Dirigo Pines up in Miane.

Adding fringe to your backyard putting green can be easy if you have the right information and products... Our professional staff is always there to answer your questions before, during and after the sale.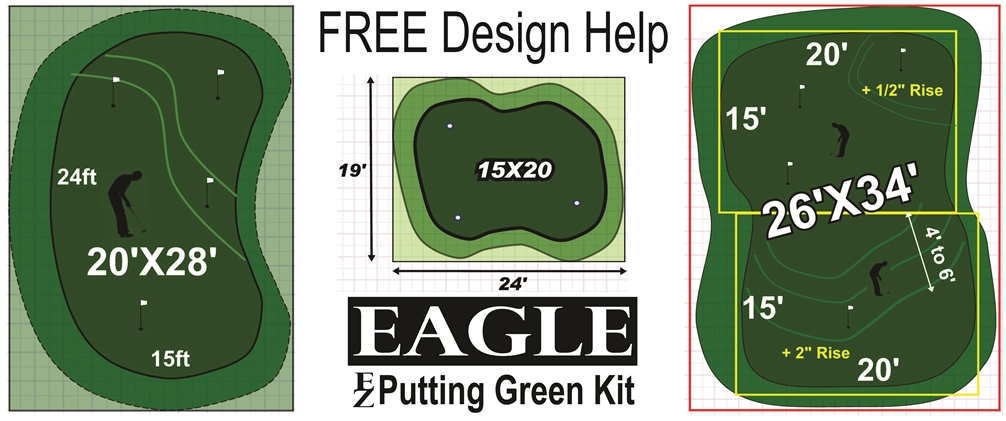 For any questions please Email or Call (573)475-8311

DBL Eagle Putting Green (DEP44)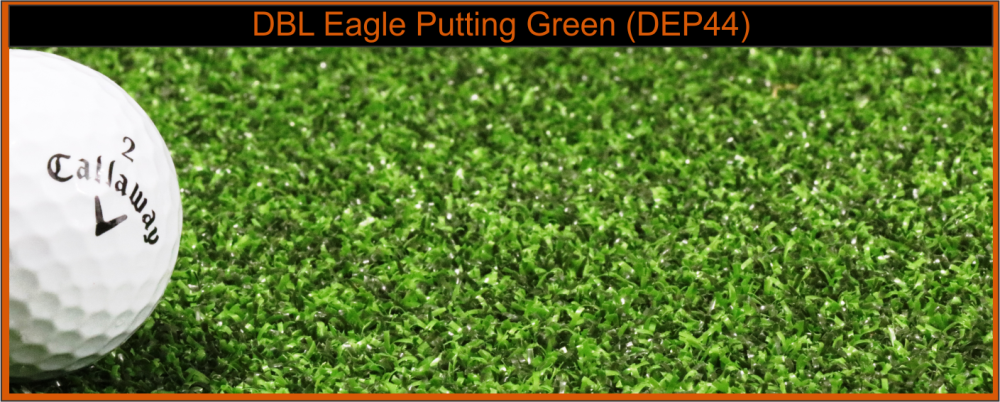 SALE

$2.80

Sq.Ft.
Total Sale $700.00 +
$2.64

Sq.Ft.

Total Sale $1,500.00 +
$2.47

Sq.Ft.

Total Sale $2,500.00 +

Eagle II Putting Green (EGP60)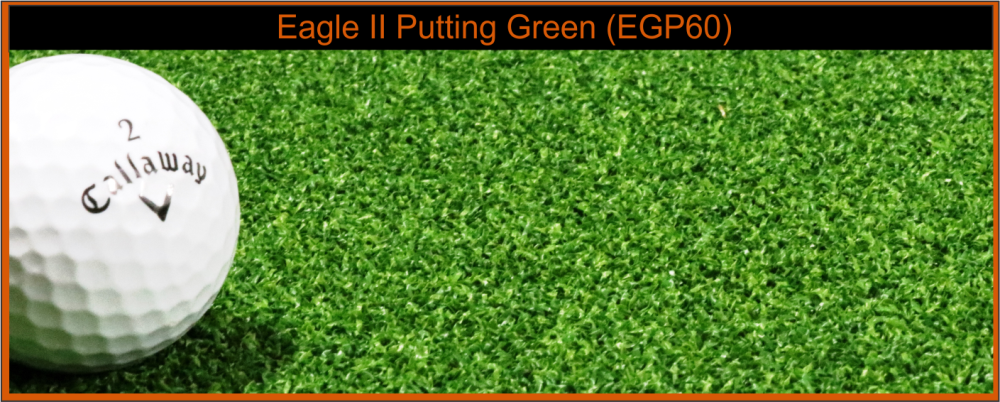 SALE
$3.40
Sq.Ft.
Total Sale $700.00 +
$3.20
Sq.Ft.
Total Sale $1,500.00 +
$3.00
Sq.Ft.
Total Sale $2,500.00 +

Eagle Putting Green (EGP46)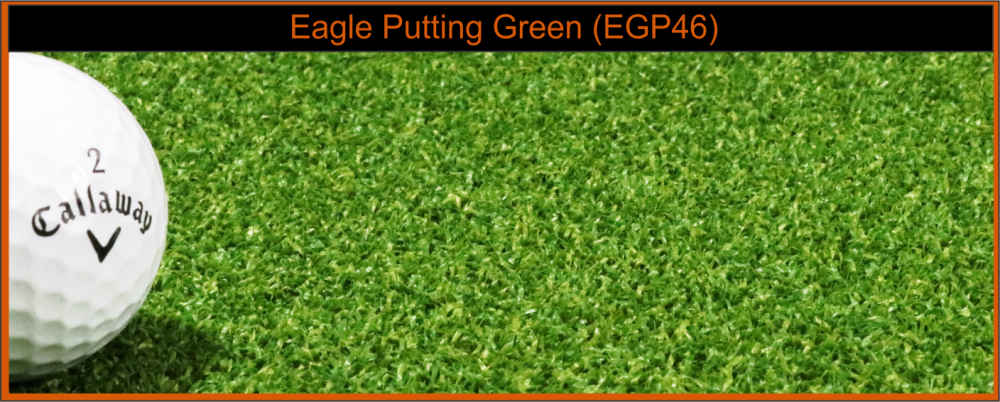 SALE
$2.80
Sq.Ft.
Total Sale $700.00 +
$2.64
Sq.Ft.
Total Sale $1,500.00 +
$2.47
Sq.Ft.
Total Sale $2,500.00 +


We Now Have Customer Pickup At These Locations:
1. Hayward, CA 94545 (Bay Area)
2. Commerce, CA 90040 (Los Angelles Area)
3. Poway, CA 92064 (North of San Diego)
4. Phoenix, AZ 85034
4. Carrollton, TX 75006 (North Dallas TX Area)
5. Jacksonville, FL 32218
Seattle Washington, Denver Colorado, Houston Texas has limited Inventory...

* * * Note: We do our best to have ample stock in all our warehouse locations throughout the United States. On occasion we will be out of stock on one or more products in one or more warehouses. If this occurs the customer will have the option for a full refund or wait for that warehouse to be restocked or pay the freight charges. Again this situation is rare and we apologize in advance for any inconvenience and thank you again for choosing LifeLike Turf as your quality artificial turf provider.

For more information contact us at:
(573)475-9547 HelpDesk@TurfEmail.com